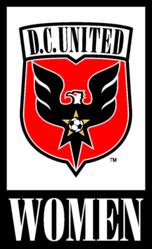 There is plenty of bad blood left over from the way Dan Borislow took the Washington Freedom away and the
complete mess
he has made of the once great franchise.
Luckily fans of top level women's soccer still have a team to cheer for and follow and better yet they are associated with D.C. United and will be playing their home games at the Maryland SoccerPlex.
Now all that is left is for the fans in this area to show support and make sure this team, D.C. United Women of the USL W-League, have no desire to leave us any time soon.
Be sure to
buy tickets
to the first D.C. United Women home game on June 9th, follow them on Twitter
@DCUWomen
and say hello to them on
Facebook
.
Lets see if the fans of the D.C. Metro area can beat the attendance record of many WPS teams and fill up the SoccerPlex on June 9th!